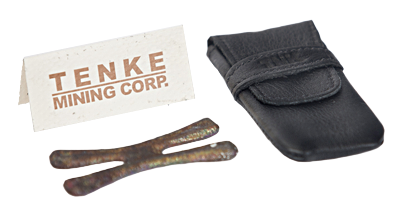 Custom Projects -

Blue Heron is also always happy to work with you to create completely custom pieces to suit your most unique promotional needs.

This is a custom reproduction of ancient trading currency that we recreated with a local Vancouver metalworker for the Tenke Mining Corporation. The artifact was found during excavation of the mine in the Katanga Province in the Democratic Republic of Congo, and the pieces were created using the first copper extracted from the mine, and given to investors along with historical information.

This is just one of the many unique projects that

Blue Heron

has collaborated on with clients on over the years.